The ideal location for your business
We offer planned greenfield sites in prime locations in Iceland. Access to renewable energy, effluents from our power plants and other untapped potential resources for your business

The Resource Park is within easy reach of the capital area. It is close to deep-sea ports and Iceland's largest international airport – offering access to efficient and reliable logistics to mainland Europe and North America

The Resource Park offers 50 ha of available industrial territory with potential for direct connections to power plants and multiple resource streams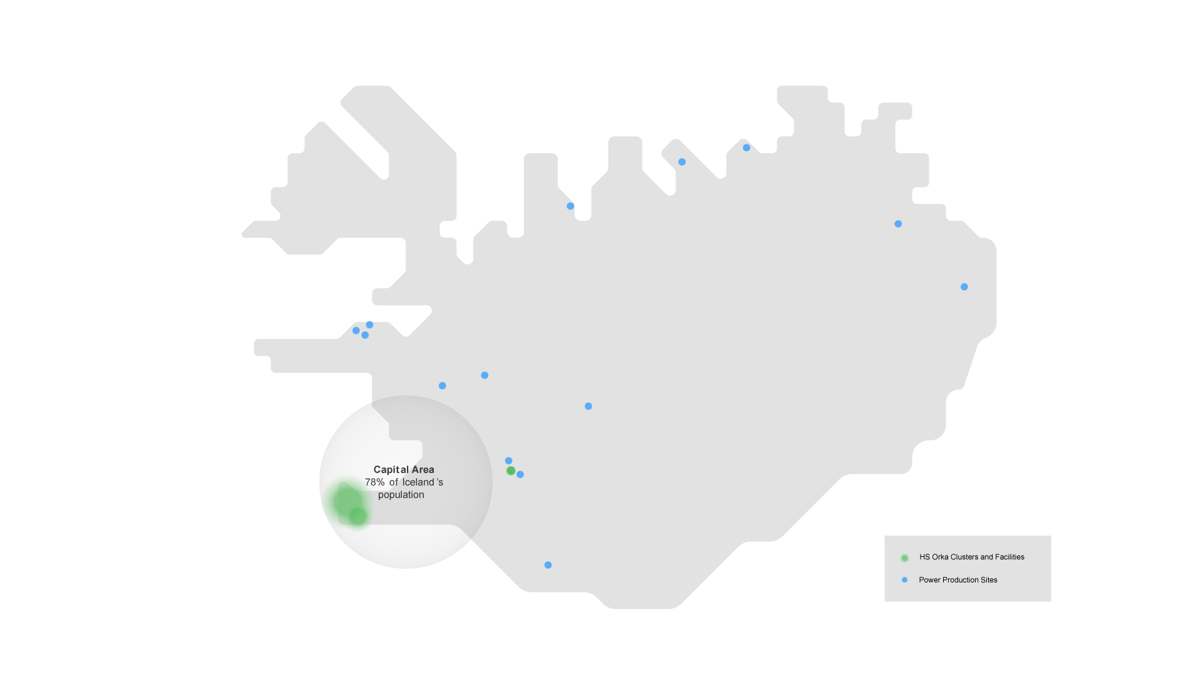 Three clusters have developed around HS Orka's power plants, utilising the renewable energy and multiple resource streams.
Furthermore, HS Orka has long term contracts with 14 small independent power producers, offering a sales portfolio of around 250 MW's renewable electricity around Iceland.
Reykjanes
The Reykjanes site is built around Reykjanes geothermal power station, which was commissioned in 2006. The existing infrastructure and resources on site are ideal for food production, indoor farming and aquaculture. Currently there are two fish drying companies, one indoor fish farm in operation and soon Samherji Aquaculture will open a 40 thousand tonne onshore salmon farm. Planned industrial sites are already available with access to power and other resource streams.
Svartsengi
Svartsengi site is built around Svartsengi geothermal power plant, Iceland's first combined heat and power plant. Various companies have flourished in the area, most famously, Blue Lagoon spa, R&D and hotels. CRI international, the first large scale green methanol producer in the world, is located on the site.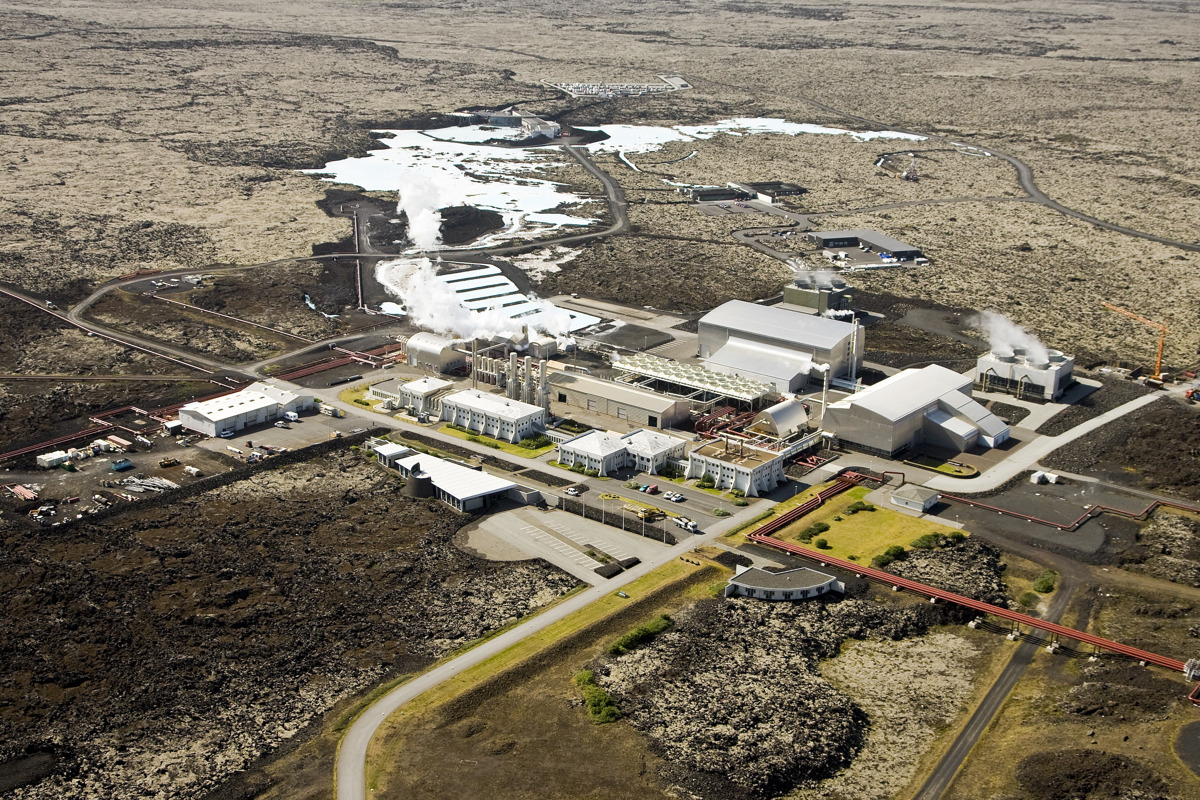 Brú
We also operate the Brú hydro plant in Bláskógabyggð in the South of Iceland. Surrounding greenhouse farmers prefer to utilise the green renewable energy from the plant.